< Prev
Next >
Page 2 of 8
Your BBT Chart
With Premium Fertility, you can view and print your BBT Charts* for any of your cycles.
Choose either the short form (shown at right) or the longer form. which also charts fertility tests, pregnancy tests, and several cycle symptoms: ovarian pain, cramps, headache, and breast tenderness are charted.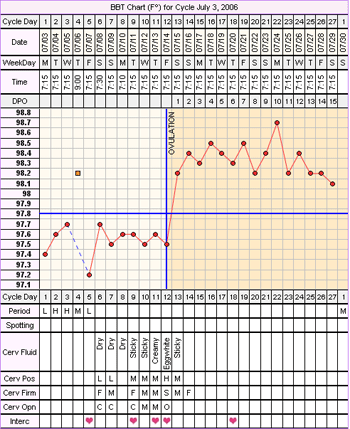 * The coverline and DPO are drawn based on when you indicate you've ovulated during your cycle (based on FAM/NFP charting, OPKs, or fertility monitor), which is done on the fertility tracking screen.

Screenshots may be reduced in size. All chart data is for demonstration purposes only.